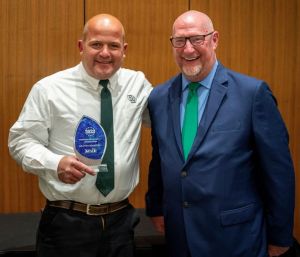 Left: 2023 Grand Champion Chad Williams, Old Dominion Freight Lines-- two consecutive years!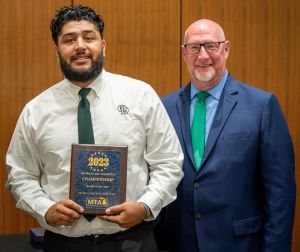 Left: 2023 Rookie of the Year Rudy Gauna, Old Dominion Freight Lines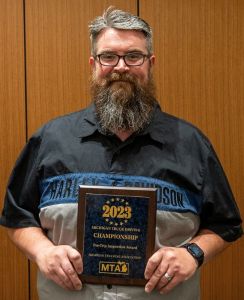 2023 Pre-trip Winner Josh Kasinger, Yellow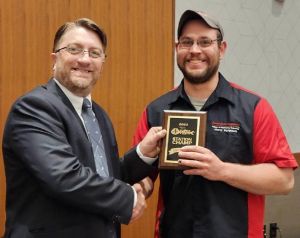 Right: 2023 FutureTech Student and SuperTech Champion Tim Rose, Ferris State University/AIS-- first time student is overall winner!
Truck Driving Championship
Drivers from around the state compete in three phases: first, a written exam based on American Trucking Association's Facts for Drivers; second, a pre-trip inspection test; and thirdly, driving a predetermined skills course that includes stopping, backing, turning and serpentine maneuvers.
Drivers compete in multiple divisions:
Three-axle tractor trailer
Four-axle tractor trailer
Five-axle tractor trailer
Flatbed
Sleeper berth
Straight truck
Tanker
Twins
Step van
Winners in each division go on to the ATA National Trucking Driving Championship.
The Championship is open to any company that is domiciled in Michigan or whose driver resides in Michigan (other qualifications apply.)
Held in conjunction with the Truck Driving Championship, American Trucking Associations Technology & Maintenance Council's (TMC) SuperTech is North America's premier skills competition for professional commercial vehicle technicians. This event is part written exam, part hands-on skills challenges. Winners are eligible to compete in the TMC's National Skills Competition held in the fall.