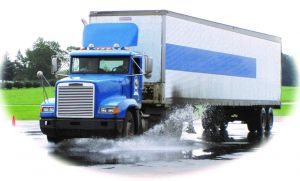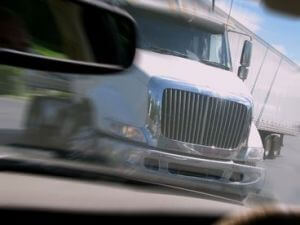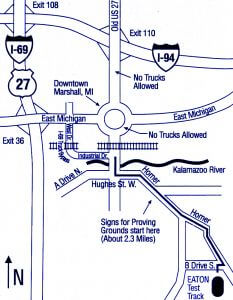 Michigan Center for Decision Driving
Want to be contacted when the skid pad opens?
Known as Michigan's skid pad," the Michigan Center for Decision Driving (MCDD) teaches professional truck drivers defensive-driving techniques both in the classroom and behind the wheel on the facility's skid course.
Located at Eaton Corporation's Proving Grounds in Marshall, MI, classes are held Monday-Friday on a first-come, first served basis. Pre-registration is required. Training is administered by Michigan Trucking Association safety professionals.
Instruction
In-class training teaches drivers basic types of vehicle crashes, their causes, decision-driving principals and an overview of the skid pad.
Drivers practice maneuvering techniques on both wet and dry pavement.  They are then evaluated on their ability to make dynamic driving decisions when confronted with potential accident situations.
Essential Skills Development
Areas of emphasis include:
Braking control
Skid control techniques
Off-road recovery (counter-steering)
Cornering (city and highway)
Serpentine maneuvers
Evasive action exercises
Jackknife control and recovery
Factors affecting stopping distances
Why Train on the Skid Pad?
Decrease potential physical harm or even death during a driving emergency
Reduce or avoid property loss
Lower crash reports, which impact Compliance, Safety, Accountability (CSA) points
Minimize insurance premium increases
The Michigan Center for Decision Driving is operated by the Michigan Trucking Association and funded in part by a grant from the Michigan Truck Safety Commission.